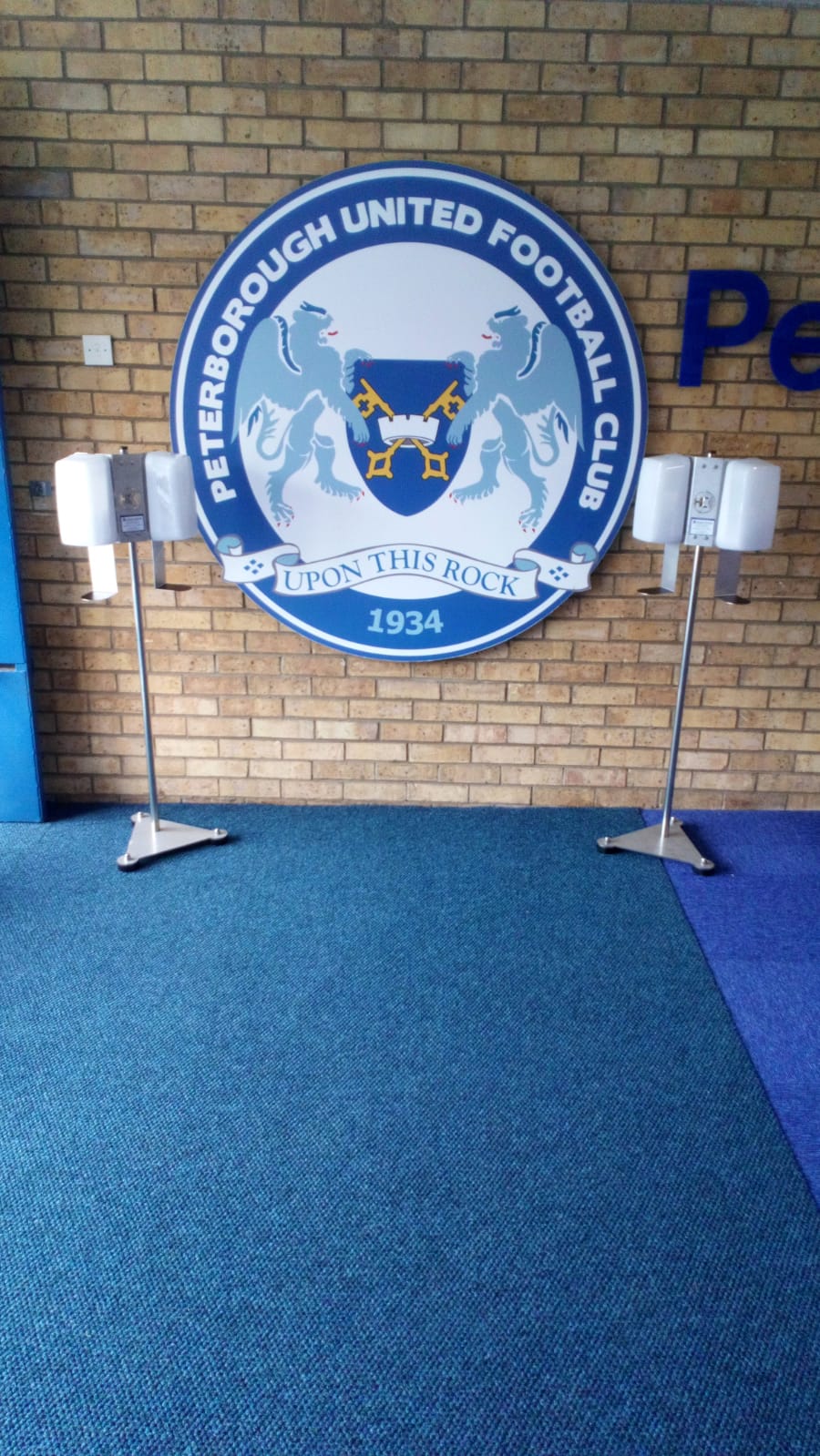 Peterborough United Football Club have installed a number of Hygiene Vision Europe Bulk Fill Dispensers around the club premises to provide hand hygiene to supporters, staff, visitors and guests. The dispensers are secured to floor stands supplied by Hugh Crane Ltd (manufacturers of bespoke floor stands) and are placed at key areas of the Weston Holmes Stadium.
The club has given great thought to how it can contribute to keep everyone attending matches more safe from possible infection of Covid-19 in large gatherings at their club.
The versatile dispensers (which come in an automatic and manual format) can be filled with a choice of gel and hand hygiene liquids along with a range of hand washing liquids.
For more information about the Bulk Fill Dispensers and the available refill products, click the search Icon on this page and type in "Bulk Fill Dispensers" and click the search icon again.
If you wish to find out more about what Hygiene Vision Europe can do for your company then  click the Solutions drop down menu and review at your leisure.