The Covid 19 Pandemic has made the need for touchless washrooms a must and if that is not 100% possible, then installing as many touchless solutions becomes paramount, as hands are considered the largest carriers of bacteria and germs. Studies have proved there is a direct correlation between the number of washroom users and the number of bacteria present. This probably will not come as a surprise to anyone.
A typical washroom may look like the one below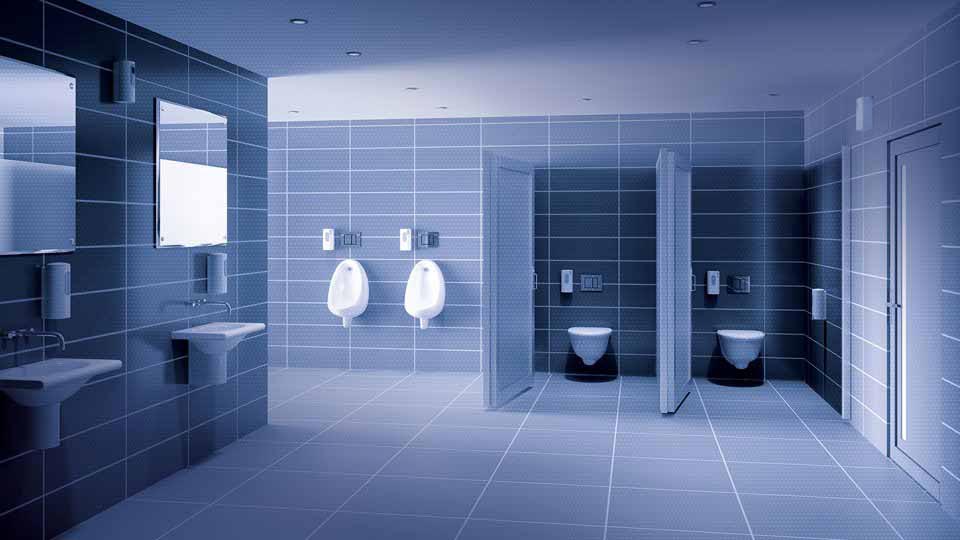 At Hygiene Vision Europe we have developed a number of touch free automatic delivery systems that work together to greatly reduce the the ability of bacteria to develop and spread in and beyond the washroom.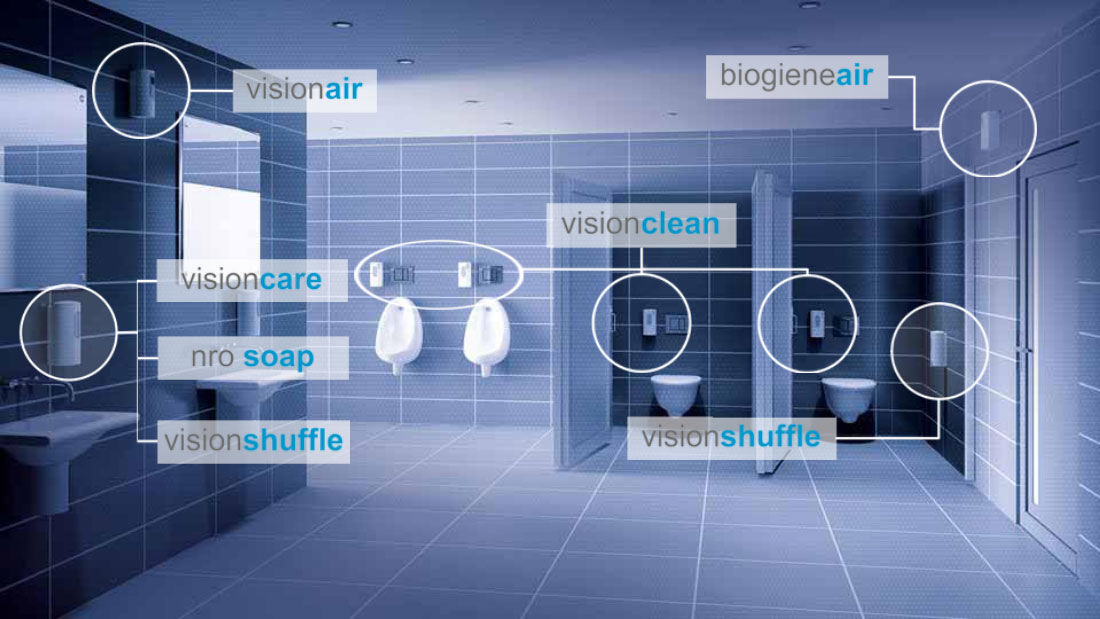 An automatic microbial blend solution to eliminate urine odours. A proactive environmentally-friendly hygiene system that naturally degrades organic matters that create bad odours. It is an innovative alternative to harsh cleaning chemicals that may be damaging to human health or the environment. The microbial blend quickly and easily penetrates porous and cracked surfaces on floors, breaking down hidden organic deposits and eliminating odours left by urine.
An automatic dispensing system, using innovative dispensing technologies to deliver highly effective and cost-efficient air care. More noticeable fragrance with professional long-lasting strength and quality. Incorporating proprietary odour neutralisers that eliminate bad odours.
A programmable automatic dispensing system for constant cleanliness and freshness, using professional strength urinal and toilet cleaner and deodorizer for cleaner, more hygienic and well presented toilets and urinals.
The world's first Aerosol Soap System. An innovative multi-purpose no-touch hygiene system using world-leading aerosol refill technology to deliver multiple hygiene solutions in and outside the washroom. By using environmentally friendly recyclable seemless aluminium can refills this product helps you make a serious commitment to reducing plastic waste.
The world's most versatile skincare system. Top performing hand washing and hand cleansing products that reduce cross-contamination and make hand cleansing easy, enjoyable and affordable.
Help & Advice