Automatic Hygiene For Floors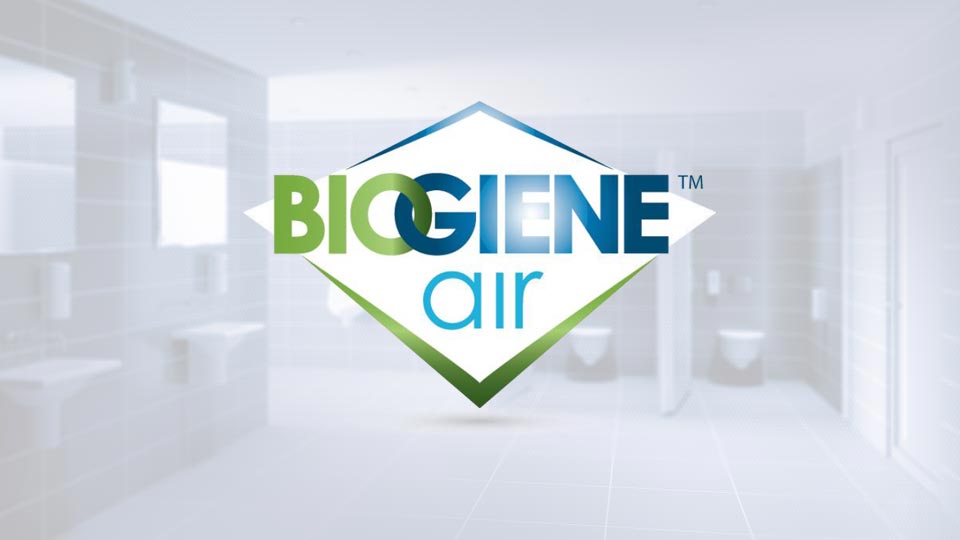 Stop urine smells at source within two to three days
Biogiene-Air is a proactive environmentally-friendly hygiene system that naturally degrades organic matters that create bad odours. It is an innovative alternative to harsh cleaning chemicals that may be damaging to human health or the environment.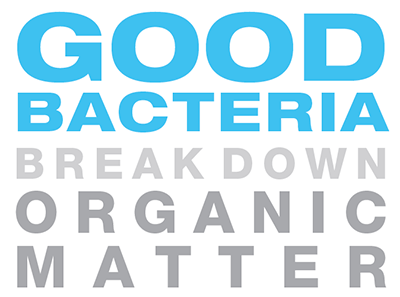 Biogiene-Air quickly and easily penetrates porous and cracked surfaces on floors, breaking down hidden organic deposits and eliminating odours left by urine.
"Spraying with BiogieneAir lowered the levels of propionic acid, butyric acid and valeric acid within 30 minutes, and at the same time produced acetic acid. BiogieneAir thus removes foul odours.
The strain in BiogieneAir colonises the floors, urinals and toilets of restrooms and outcompetes foul-odour producing bacteria, including pathogens, within 30 minutes, leaving behind a fresher smell."
Prof Leon M.T. Dicks, Stellenbosch University
Distinguished Professor in Microbiology Industrial, Food and Medical Microbiology,
Antimicrobial Peptides, Probiotic Lactic Acid Bacteria
Department of Microbiology

No bad odours – fresh fragrance
Sustainable solutions for the future
Cost reduction: labour and chemicals
Eliminating bacteria is not the answer
"Microbiological studies show that routine daily or weekly cleanliness habits have no sustained effect in reducing levels or altering the types of microbes"
Royal Society of Public Health
Naturally occurring probiotic approach
| Chemical Solution | Naturally occurring microbial blend Solution |
| --- | --- |
| Short Term – repeat treatment required | Long Term – sustainable, proactive hygiene |
| Environmentally unfriendly | Environmentally-friendly |
| Symptom-orientated | Solution at source |
| Contain allergens | Non toxic & safe to use* |
*  Components are listed as Class 1 on the European Food Safety Authority (EFSA) and meet the requirements of the Qualified Presumption of Safety (QPS) approach as safe for humans, animals and the environment
Deliver naturally occurring probiotic blend to surfaces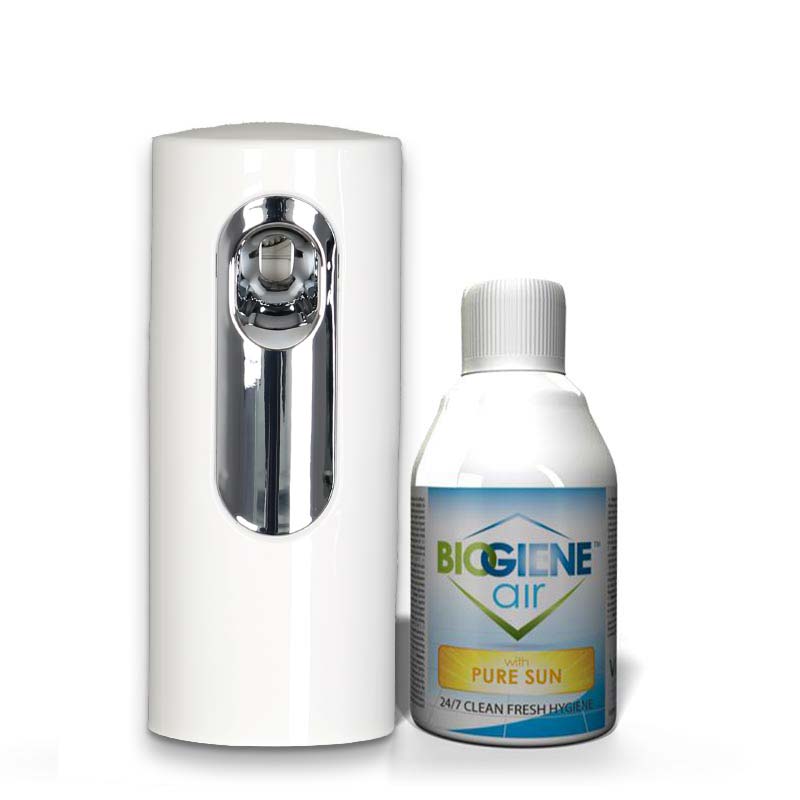 Naturally occurring probiotic blend which breaks down invisible organic matter
Eliminates odours at source
Automatic proactive hygiene – works continuously 24/7
Sustainable 'Green Space' solution
5 Fragrances selected by focus groups & fragrance-free
Automatic dispensing of probiotic blend for Floors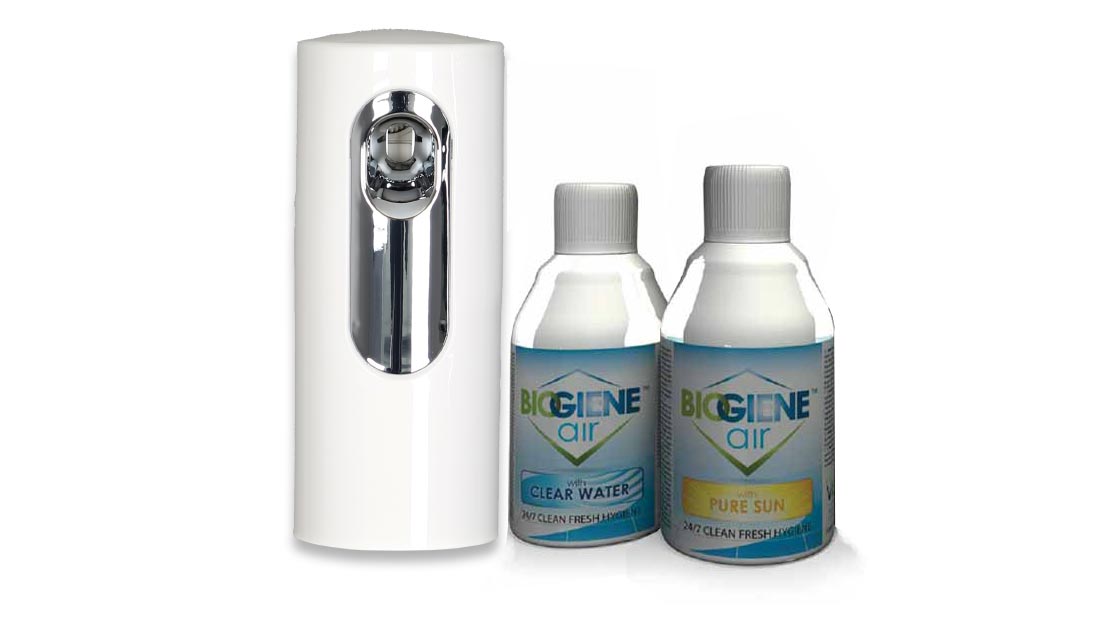 Naturally occurring probiotic action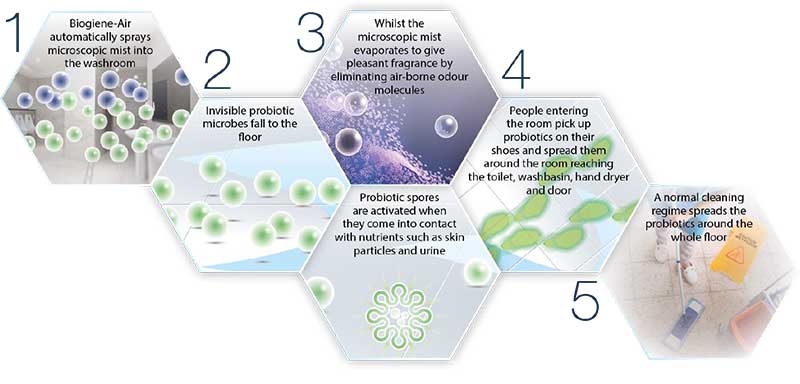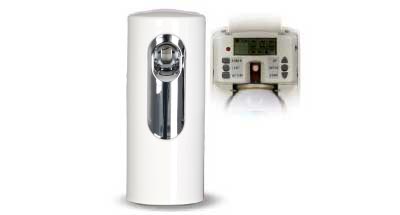 Advanced programming
Controlled operation (days/hours)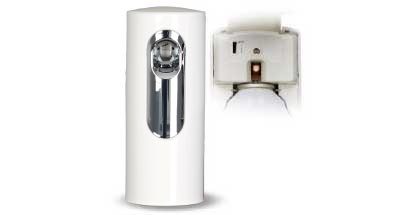 Continuous operation
Varying spray intervals/refill life
15 mins = 30 days
22.5 mins = 45 days
30 mins = 60 days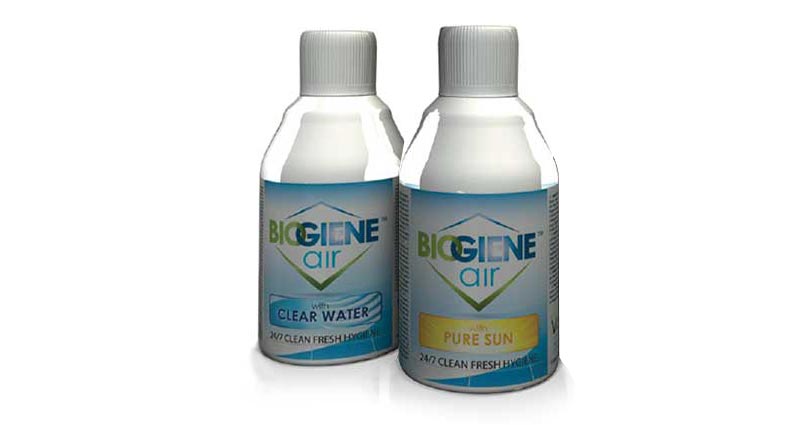 fit and operate in most pre-installed automated air care dispensers
Recommended spray for this product is interval 15 minutes
Available in 2 fragrances plus fragrance free
We have had an ongoing problem with the smell in one of our toilets in particular. It has a high amount of traffic due to it being close to communal areas and the playground, so it was used before, during and after school along with all break times. The smell was horrendous, so much so, the cleaner struggled to spend enough time to give it a thorough clean. This left the pungent smell to build up and get worse and worse. It was advised that we use the Biogiene Air in said toilet. After just a week there has been a huge improvement. The staff in the library can no longer smell it from a few feet away, the children have said how much nicer it smells, and more importantly, the cleaner is now able to spend more time cleaning the area. I am very happy with this product and thank Hygiene Vision Europe Ltd for their help on this matter.

I couldn't recommend it, and them, enough.
I would like to thank you for recommending the Vision Air dispenser and Biogiene Air. I have found it to be a great product.

We have had a big problem in our boys toilets for a number of months with a overpowering bad smell due to poor ventilation that was installed when the toilets were built. However since installing the Vision Air dispenser and Biogiene Air the smell has been dramatically reduced, its simple installation instructions and light weight body make it easy to install .The Biogiene Air refill canisters last for about 10 weeks and as for the price, I feel is great value.

I would like to order at least another 6 Vision Air dispensers and Biogiene Air refills with the strong possibility of more orders to follow and I will be promoting the Vision Air dispenser to other site managers across the south coast region.