Automatic Aerosol Soap and Hygiene System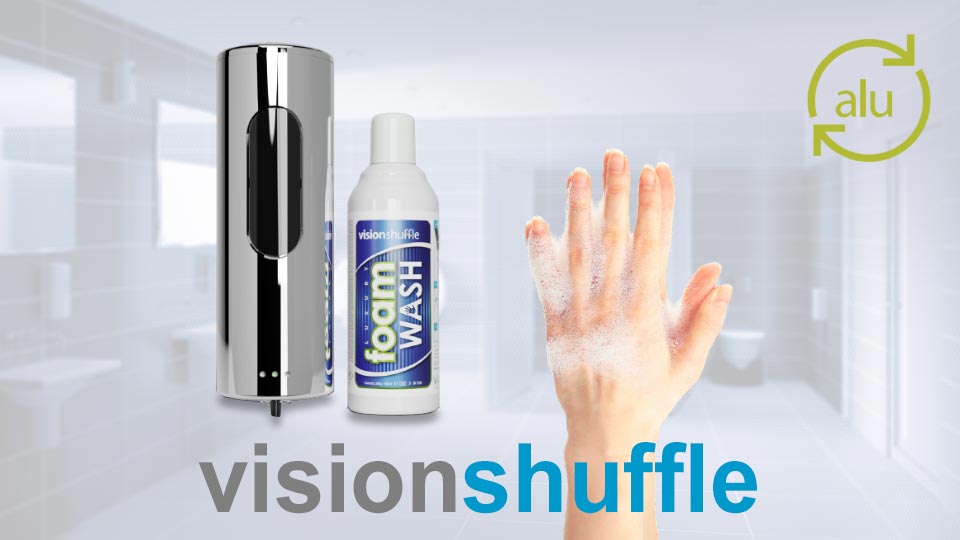 Innovative multi-purpose no-touch hygiene system using world-leading aerosol refill technology to deliver multiple hygiene solutions in and outside the washroom.
"By using environmentally friendly recyclable aluminium refills this product helps you make a serious commitment to reducing plastic waste"
Our Vision Shuffle refill cans are made from high grade aluminium, fully compliant with ISO 14001 (the international standard for environmental management systems). A truly sustainable solution.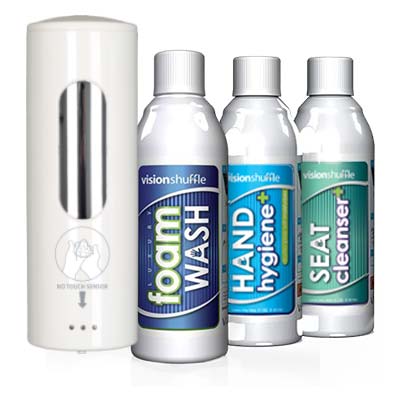 The World's first Aerosol Soap System
Environmentally-friendly aerosol refills made from 100% recyclable aluminium that's infinitely recyclable, time and time again
More eco-friendly than traditional single use plastic bag or bottle soap delivery products
World's first soap system in a 100% recyclable aluminium can for efficient soap dispensing
Innovative multi-purpose system for a range of hygiene solutions in and outside the washroom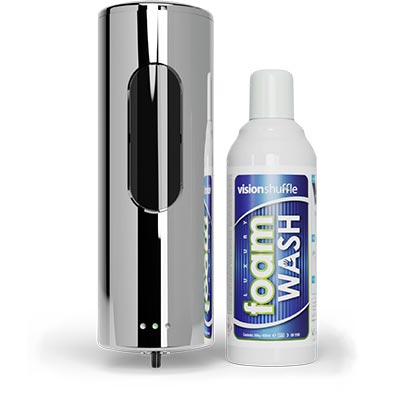 SEAMLESS ALUMINUM CAN
FULLY RECYCLABLE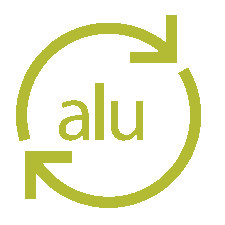 Recyclable aluminium refill cans are more eco-friendly than single use plastic bag or bottle soap delivery products
No wasted soap – more efficient refill than bag refills
Blue indicator light shows when there are 100 shots left in the refill
Revolutionary system simplifies washroom hygiene – one single automatic dispenser with multiple innovative aerosol hygiene applications
Reliable operation – robust infrared sensors detect hand movement and deliver the perfect amount – and controls usage time after time
Delivers great value – patent pending dosing system delivers more shots per refill than bag or liquid equivalents
Automatic dispensing promotes best practice hygiene – touch-free operation prevents cross contamination
Flexible dosing – normal mist setting for light applications, Booster XL setting for hygiene critical applications
Great looking stylish design – that's modern, different and part of the coordinated Hygiene Vision Europe range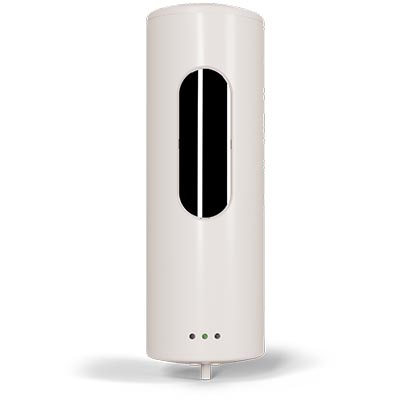 VISION SHUFFLE ALUMINIUM REFILLS
PLASTIC BAG-IN-A-BOX & BOTTLE REFILLS
of all aluminium is
RECOVERED AND RECYCLED IN EUROPE
no exporting long distances to suitable
recycling plants
of all plastic packaging is
RECYCLED IN EUROPE
31% of this ENDS UP IN LANDFILL
MOST PLASTIC WASTE IS EXPORTED to developing
countries for recycling
One ton of recycled aluminium saves: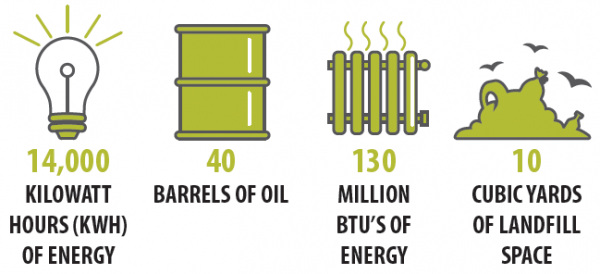 One ton of recycled plastic saves: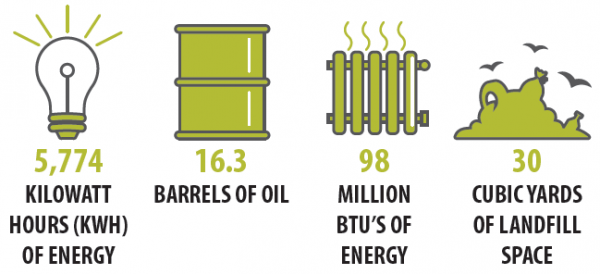 Recycling aluminium is a SUSTAINABLE, LOW ENERGY process, achieving 95% REDUCTION IN CARBON
EMISSIONS and rates as the least polluting of all materials when recycled.
1 new can = 20 recycled cans in terms of energy needed in production
VisionShuffle Hand Hygiene refills
MORE ECO-FRIENDLY
than traditional single use plastic bag & plastic bottle soap refills
Available in Black, Chrome and White
Own Label options available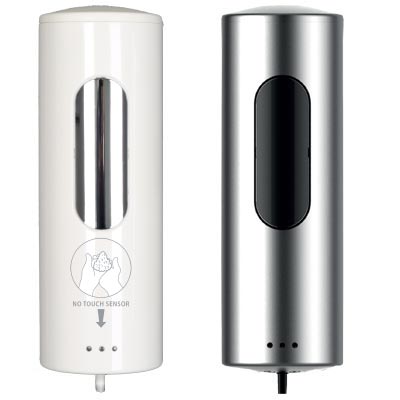 Better foam and better cleaning delivered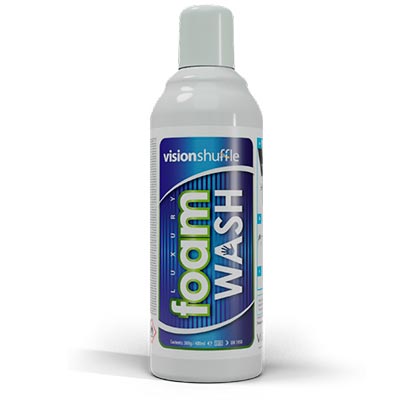 Alcohol-based formulation  for instant hygienically clean hands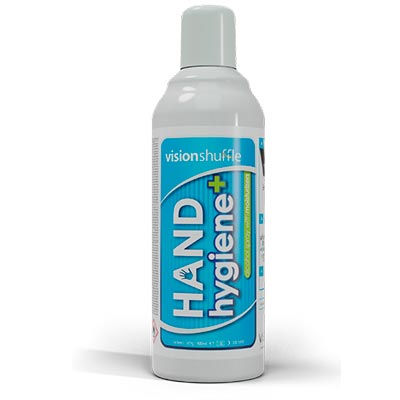 Alcohol Free Hand Hygiene+ Mousse
Alcohol Free based formulation for instant hygienically clean hands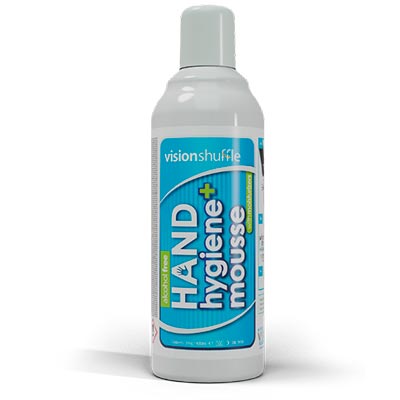 Alcohol-based formulation keeps toilets seats hygienically clean and safe to use – INSTANTLY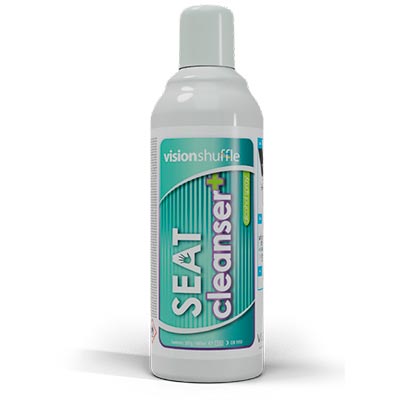 Why visionshuffle Foam Wash?
Popular with washroom users – dense cleansing foam makes hand washing a pleasure, encouraging healthy hand washing habits
Kind to skin – formulation and aerosol technology produces a rich, dense lather with a single dose. Moisturizers keep hands soft and supple
Always available and better cost in use – unique world- leading aerosol technology delivers at least 1500+ shots of high performing foam wash
Luxury FoamWash – that's kind to hands – fresh perfume and moisturizers prevent drying and keeps hands soft – good for frequent hand washing
Why visionshuffle Hand Hygiene+?
Best practice hygiene – alcohol-based spray formulation helps to prevent cross contamination and prevents spreadable infection.
Hand hygiene without water – alcohol works faster and is more effective in keeping hands hygienically clean than soap and water-based products
Best practice hand care – moisturizing ingredients prevent drying and keep hands soft and supple
Quick to dry
Protection at the point of use – with no water required for use, hands can be sanitized at entry points and strategic positions around the building
Always available – world-leading aerosol technology delivers at least 2000+ shots of high performing hand hygiene spray

Why visionshuffle Alcohol Free Hand Hygiene+Mousse?
All the benefits of visionshuffle Hand Hygiene+ plus:
Alcohol FREE – No alcohol but no compromise on performance
Kind to skin – Rich pH neutral mousse, containing glycerine, so gentle on the hands
No sticky or greasy residue left on hands
Fast acting long lasting residual efficacy

Why visionshuffle Seat Cleanser+?
Best practice hygiene – encourages better hygiene standards. Can be used to clean toilet seats, flush handles and door locks
Instant hygiene – alcohol-based formulation provides immediate protection and dries fast
Always available – innovative aerosol technology delivers at least 2000+ shots of high performing seat cleanser
Improved user confidence – a hygienic seat is a safe seat
EFFECTIVE AGAINST COVID 19 & SARS-CoV-2*
*Bactericidal, Viricidal & Fungicidal. Meets the requirements of:
EN 1276:2009 – Bactericidal Suspension test for disinfectants,
EN 13727:2012+A2:2015 – Bactericidal Suspension test for disinfectants,
EN 13624:2013 – Fungicidal Suspension test for disinfectants and
EN 14476:2013+A2:2019 – Quantitative Suspension Test for the
Evaluation of Virucidal Activity in the Medical Area. Effective against
all enveloped viruses as defined in EN14476:2013+A2:2019 Annex A,
including all Coronaviruses and SARS-CoV-2
visionshuffle automatic dispenser at a glance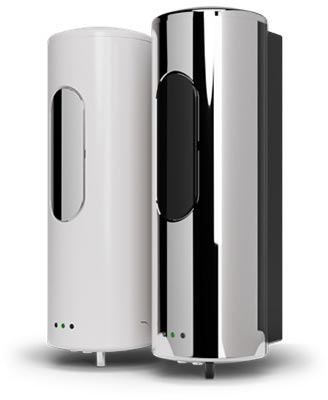 Stylish and slimline design
Durable, easy to clean ABS dispenser
Operates on 3 x AA alkaline batteries that last over 1 year
Red and blue LED indicators to show when batteries and refills need replacing
Spray switch enables settings
Fix to wall with double sided tape or screws and fixings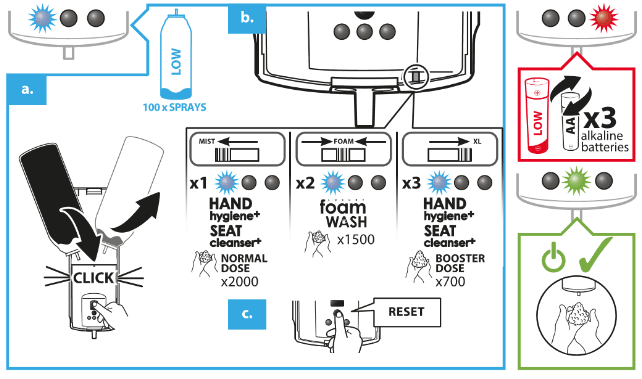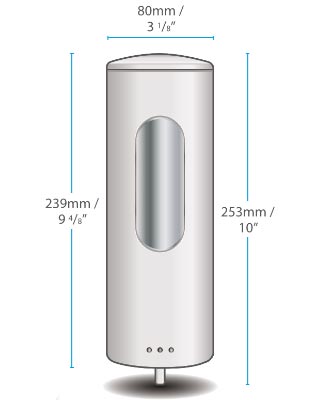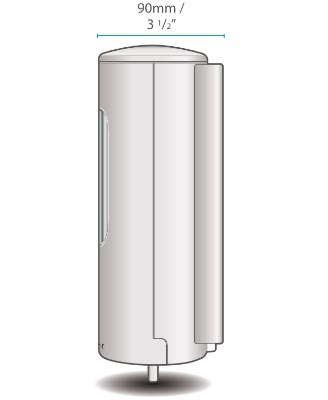 Height – with table top stand – 32cm
Width – with table top stand – 10cm
Dispenser Height – 16cm
Dispenser Width – 8cm
Colour – White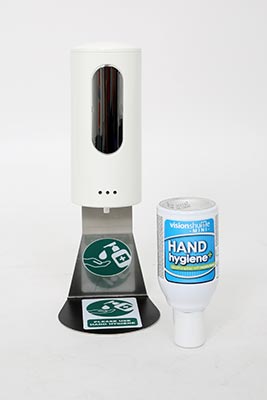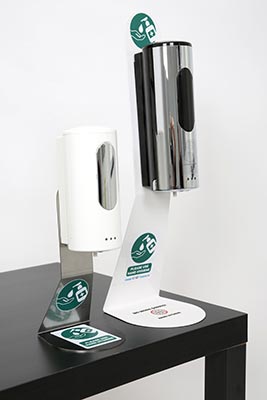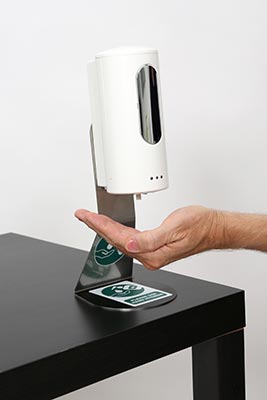 Compliant, refill labels meet new REACH regulations, supported by reliable technical specifications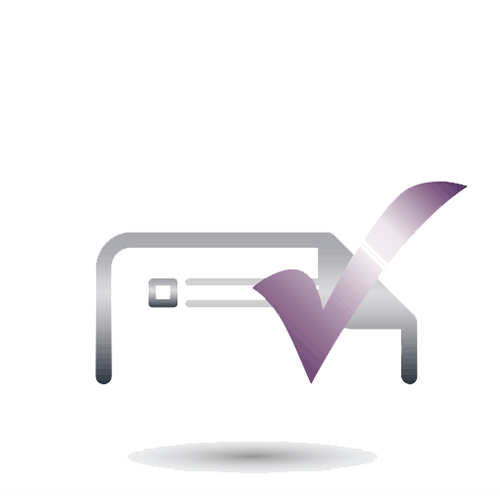 Compliant, dispenser meets WEEE regulations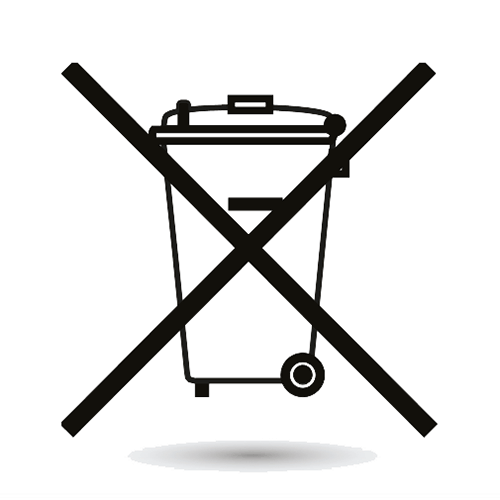 ECHA registered materials and components used in aerosol refill product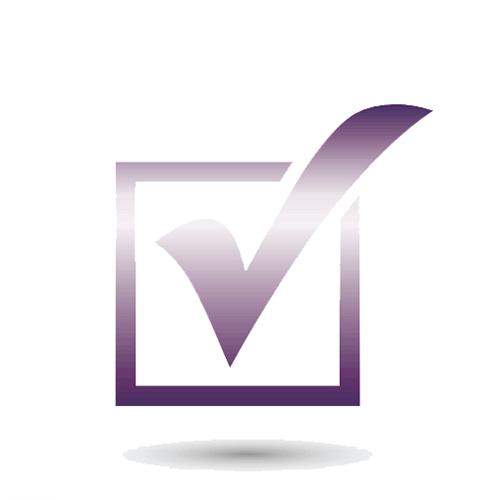 Dispenser and aluminium aerosol refill can be recycled or disposed of according to local regulations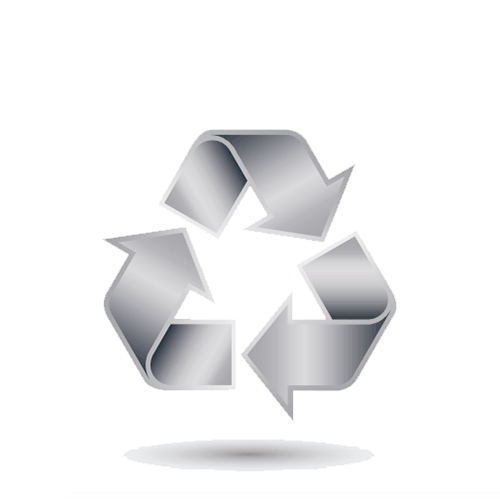 Meets EU standards for health, safety, and environmental protection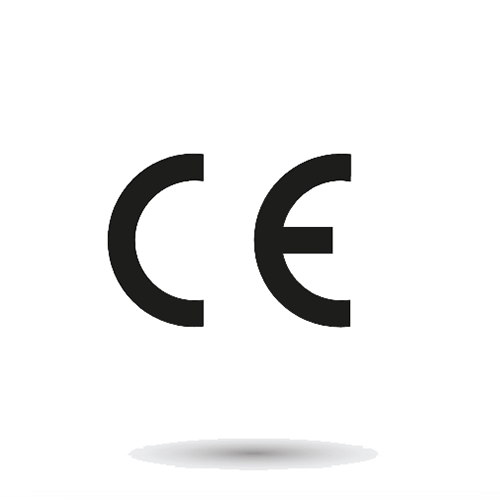 How to install the Shuffle Dispenser