Multipurpose no-touch system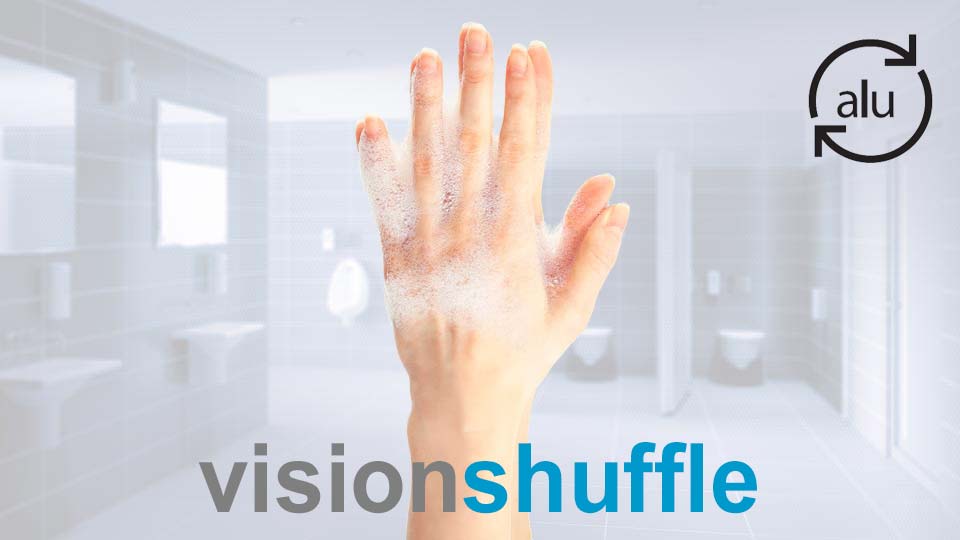 Innovative multi-purpose no-touch hygiene system using world-leading aerosol refill technology to deliver multiple hygiene solutions in and outside the washroom.
"By using environmentally friendly recyclable aluminium refills this product helps you make a serious commitment to reducing plastic waste"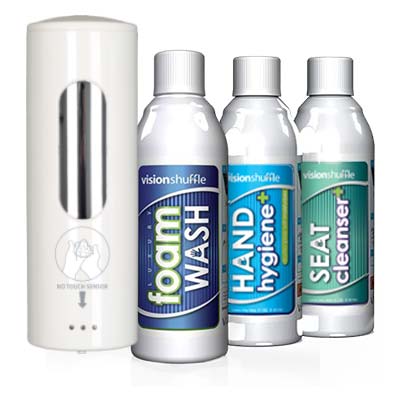 The World's first Aerosol Soap System
Sensor technology and no-touch operation prevent cross contamination
One dispenser for multiple applications
Unique world-leading aerosol spray and foam technology gives the greatest number of shots per refill, making it the best cost-in-use system on the market today
LED light flashes when refill is running low (100 x shots) and batteries need replacing
Low cost in use with long refill life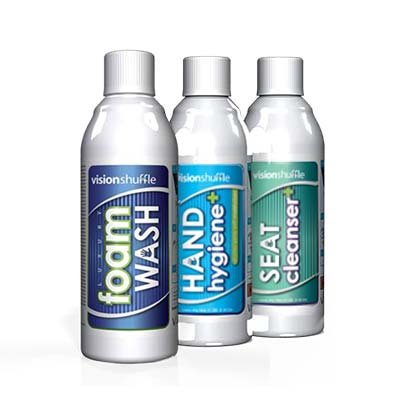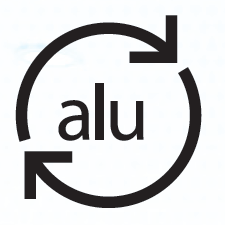 Refill made from 100% recyclable aluminium. More environmentally friendly than bags in box refills.
No CFCs.

VISION SHUFFLE ALUMINIUM REFILLS
PLASTIC BAG-IN-A-BOX & BOTTLE REFILLS
of all aluminium is
RECOVERED AND RECYCLED IN EUROPE
no exporting long distances to suitable
recycling plants
of all plastic packaging is
RECYCLED IN EUROPE
31% of this ENDS UP IN LANDFILL
MOST PLASTIC WASTE IS EXPORTED to developing
countries for recycling
One ton of recycled aluminium saves: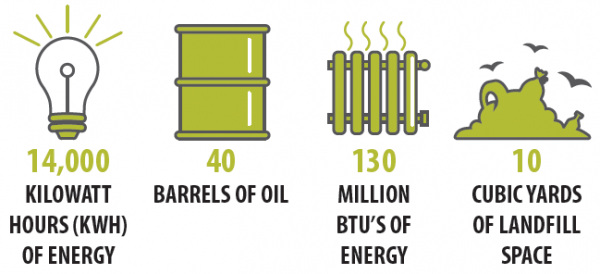 One ton of recycled plastic saves: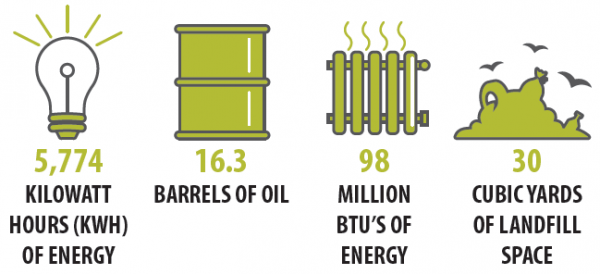 Recycling aluminium is a SUSTAINABLE, LOW ENERGY process, achieving 95% REDUCTION IN CARBON
EMISSIONS and rates as the least polluting of all materials when recycled.
1 new can = 20 recycled cans in terms of energy needed in production
VisionShuffle Hand Hygiene refills
MORE ECO-FRIENDLY
than traditional single use plastic bag & plastic bottle soap refills
Available in Black, Chrome and White
Own Label options available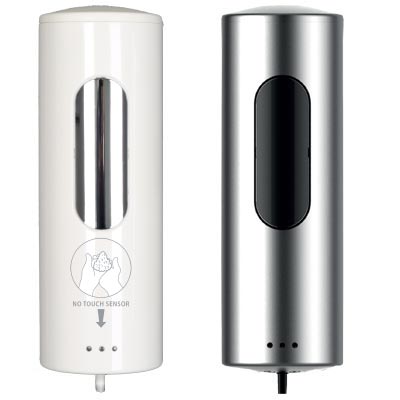 One dispenser many applications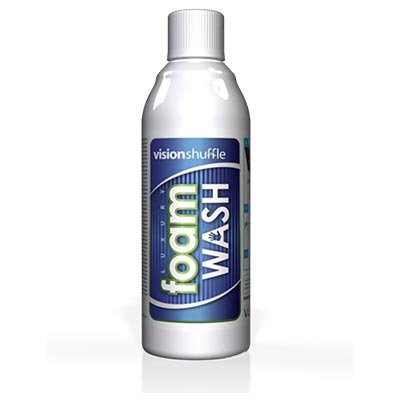 Hand Washing
Thick foam encourages hand washing
1500+ shots per refill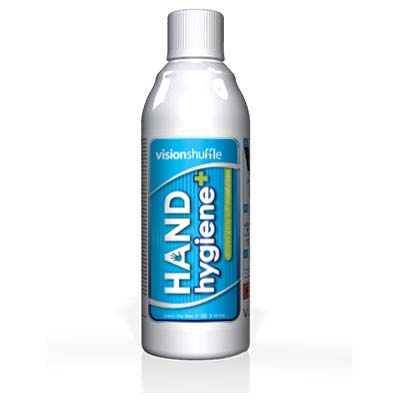 Hand Hygiene+
Alcohol-based formulation for hygienically clean hands
2500+ shots per refill

According to EN14476:2013+A2:2019, the Hand Hygiene+ Shuffle passes viricidal activity against the enveloped virus Vaccinia virus.
The product is therefore effective against all enveloped viruses as defined in EN14476:2013+A2:2019 Annex A.
This therefore includes all coronaviruses and SARS‐CoV‐2.
Seat Cleanser+
Leaves toilets seats, flush handles and door locks hygienically clean
2500+ shots per refill
How to install the Shuffle Dispenser